Tobacco Cessation Support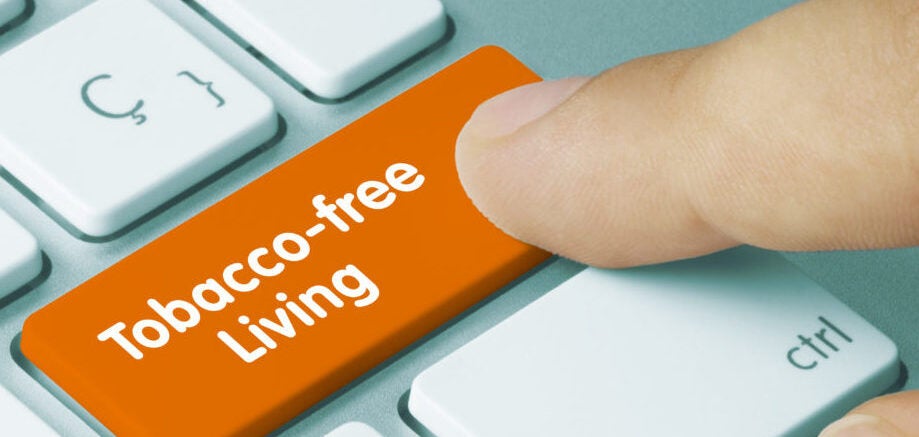 Posted in Announcements General Page | Tagged cessation, tobaccofree
Georgetown University is now a Tobacco- and Smoke-Free campus.
If you need support, here are a number of resources to assist you in the "how" of quitting. Whether you prefer to tackle it on your own, with a coach, seek out a group, explore tobacco-cessation prescriptions, you'll find information here.
Health Advocate
During this twelve-week online program, you will learn the strategies to help you quit tobacco for good. You will also create your own quit plan, which will help you when you quit tobacco in week 9 of the program. This program is specifically built to prepare you for your quit day in week 9. Log in to Health Advocate and click on Well-Being, then Workshops. Health Advocate also has free coaching available – by phone, email or text – to support you in your cessation process. If you are not a benefits-eligible faculty or staff member, contact reg9@georgetown.edu (new window) to request access for this cessation resource.
American Cancer Society
ACS provides exceptional support to those who are contemplating and/or ready to quit smoking. The US Surgeon General has said, "Smoking cessation [stopping smoking] represents the single most important step that smokers can take to enhance the length and quality of their lives." It's hard to quit smoking, but you can do it. To have the best chance of quitting tobacco and staying quit, you need to know what you're up against, what your options are, and where to go for help. You'll find this information on the American Cancer Society website. Most states (and the District of Columbia) offer free and unlimited access to the ACS Quit for Life program.
American Lung Association
Here are some additional resources and tools available from the ALA.
National Tobacco Quitline: 1-800-QUIT NOW (1-800-784-8669)
Telephone-based quit-smoking programs link callers to trained counselors. These counselors can help you put together a quit plan that is tailored to how you smoke, and
they can also help you avoid common problems. This resource is available free of cost.
www.smokefree.gov
Online quit-smoking programs may work for you if your schedule doesn't allow you to attend in-person programs. There are many programs, such as the one at http://www.smokefree.gov, that offer programs and resources to help you quit smoking. A text messaging program is also available from http://www.smokefree.gov called SmokefreeTXT.
Students can also visit http://studenthealth.georgetown.edu, https://studenthealth.georgetown.edu/health-promotion, or facebook.com/GUHealthEd for cessation information and resources.
Faculty or staff also have access to a variety of cessation programs through all University-sponsored medical plans.
Kaiser Permanente
Kaiser's Breathe program supports you as you explore why it's hard to quit smoking, and offers tips and advice to help you give up the habit. You'll receive a customized action plan that shows you successful ways to quit.
UnitedHealthcare
Log in to myuhc.com and explore the programs, coaching and other resources and information available through Rally. Learn about the tobacco cessation drugs covered – at no cost to you – under your health plan.
CareFirst BlueChoice Advantage POS & CDHP
The Healthways QuitNet program is available to all GU CareFirst members. In addition to online coaching, QuitNet's digital experience and mobile app allows you to connect to give and receive encouragement. You can register by logging in to www.carefirst.com/myaccount, then click on Health Assessment and Online Coaching under Quick Links.