Getting Ready to Retire
You've been saving for retirement all these years and now the time has finally come. You are ready to retire, but where do you start? In order to officially retire from Georgetown and receive retiree medical, dental and life insurance benefits, you must meet the Rule of 75 (see below), attaining a minimum of age 55 and completed 10 years of continuous, full-time service. Once you have made the decision to stop working, there are still many decisions to make. We have gathered a number of resources to help you on your way, and strongly encourage you to attend a retirement orientation (new window).
Rule of 75 for Retiree Benefits Eligibility
In order to be eligible for retiree health insurance and other benefits, retirees must have:
attained the age of 55;

at least 10 years of continuous benefits-eligible service;

and their age plus years of service must equal at least 75.
In recognition of the significance of this change (effective September 2018) and the impact on employees' post-retirement planning, the University will grandfather those employees who, as of December 31, 2018, are 50 years old and have at least 10 years of service so that such employees' eligibility would continue to be governed by the current rules (age 55 plus 10 years of continuous benefits-eligible service).
Retirement Orientation
These comprehensive orientation sessions cover every aspect of your retirement from Georgetown, provide the opportunity for you to ask questions and hear others' questions that you may not have thought to ask. Orientations are generally held the second Wednesday of each month and rotate between the Main Campus, Law Center and Wisconsin Avenue locations. Please register if you plan to attend so that we can ensure there are enough seats and materials for everyone.

Retirement Planning Resources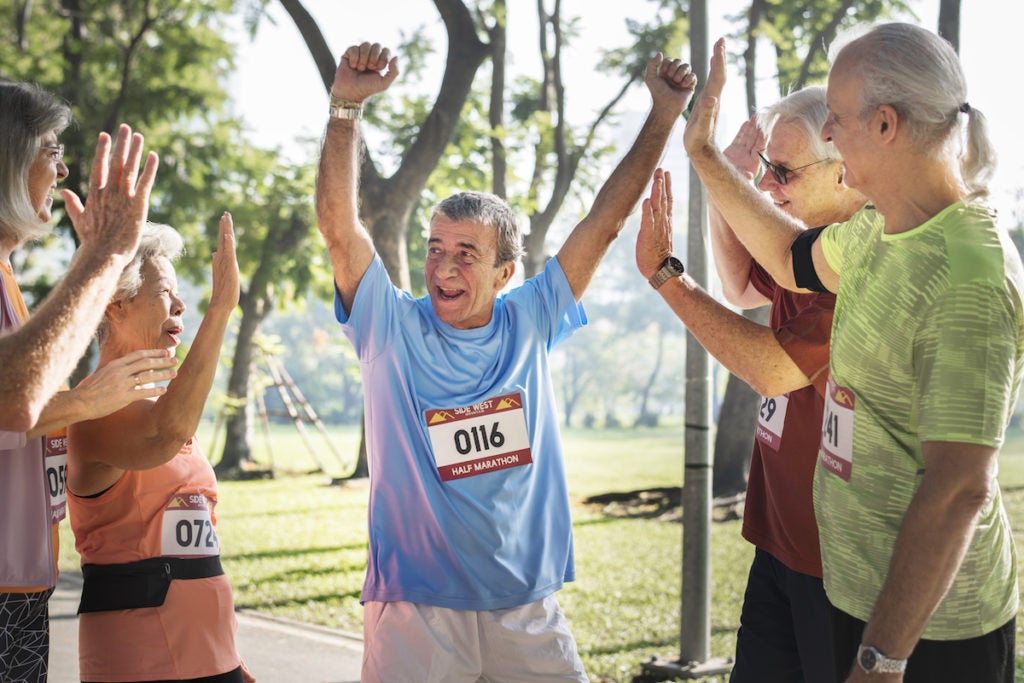 Stay Connected
Georgetown University Association of Retired Faculty and Staff
The goal of the Association is to serve as a liaison between retired faculty, AAPs, staff and the University, support its emeriti members' professional endeavors through retired faculty grants, facilitate social ties through lectures, tours, and cultural activities, provide volunteering opportunities, and reach out to the community through the Learning Community Program. Learn more at retirees.georgetown.edu (new window).