Calm App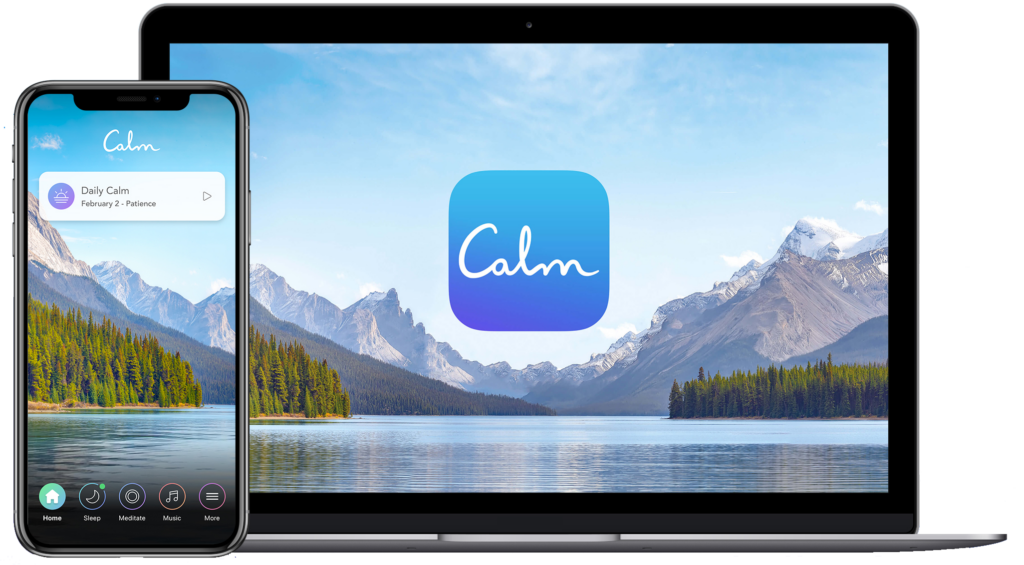 Calm is a mobile app designed to support resilience and mental fitness. Whether you have 30 seconds or 30 minutes, Calm content is made to suit your schedule and needs.
Attention Kaiser Permanente Subscribers
If you are a full-time employee enrolled in a Kaiser Permanente health plan, please sign up for Calm through your kp.org account via kp.org/selfcareapps. 
Dependent coverage is now available with Calm
At Georgetown University, we believe mental health care should extend beyond you to your family. That's why we're offering dependent coverage with the Calm Business benefit! Up to five of your dependents can now receive their own premium Calm subscription. Inviting your dependents (age 16 and older) is easy— just follow these step-by-step instructions.
Eligibility
Faculty, staff and temporary employees who are currently working in a full- or part-time status are eligible for this benefit. You will be able to sign up for an account approximately 30 days following your date of hire.
Sign Up
To unlock your free Calm subscription, go to the dedicated webpage for employees of Georgetown University.

This must be done on a web or mobile browser (not in the app itself).
Once on the webpage:
1. Create an account or sign in to your existing Calm account.

2. Enter your Georgetown NetID email in the box provided to activate the subscription on your Calm account.

3. Download the Calm app. and log in to your account to access the premium content.
Included in the Premium Subscription
Brand-new 10-minute Daily Calm meditation served fresh every day
100+ guided meditations covering anxiety, stress, gratitude and much more
The entire library of Sleep Stories (soothing bedtime tales for grown-ups), with new stories added weekly
Children-specific content (for ages 3-17) including sleep stories and meditations
Exclusive music tracks for focus, relaxation, and sleep
Calm Masterclasses taught by world-renowned experts
The Breathe Bubble (this simple exercise is like a reset button)