TAP Summer 2022 Applications Due June 1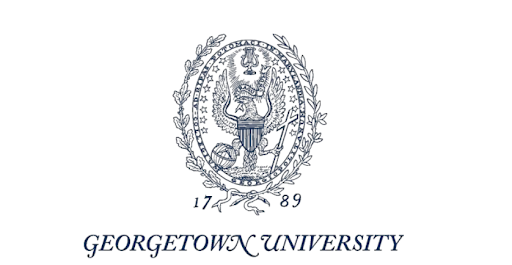 April 14, 2022
Dear Colleagues,
This is a reminder that Tuition Assistance Program (TAP) applications for the Summer 2022 semester are due June 1.
On Monday, April 11, 2022, a change to the service requirement for Employee TAP benefits was announced. (new window) As a reminder, TAP-eligibility will now only require one year of eligible service instead of two, effective for Fall 2022 semester courses. Those applying for Summer 2022 Employee TAP benefits must have two years of continuous, eligible service as of June 1, 2022 in order to qualify.
TAP applications (new window) are submitted online through GU360. An application is required for every semester in which you intend to utilize TAP benefits.
Applicants will notice a number of enhancements to the online application:
Pre-population of certain employee and/or dependent child information.
TAP School Code can be easily copied and pasted directly into the application (no need to manually type the code). You may also type one or two key words from the institution name field to see predictive text; please carefully select the correct academic institution.
Most importantly, applicants will now upload supporting documents directly into their GU360 TAP application. This will require employees to have documentation ready at the time they submit their application. Email submissions will no longer be accepted.
If you need help submitting your application, please visit benefits.georgetown.edu/tap (new window) to access our online resource center.
TAP applications are reviewed in the order they are received. It is important to remember that tuition benefit payments for outside schools can take up to six weeks to be disbursed by Georgetown and received by your school. We cannot guarantee receipt of the TAP benefit payment by a specific due date and TAP benefits do not cover late fees.
Please remember that TAP benefits for graduate-level courses are automatically taxable to you. Please refer to our Tuition Tax Facts (new window) for details. Summer 2022 requests for tax-exempt review must also be received no later than June 1. Requests received after that date will be reviewed in the order received, however the determination will be communicated after the start of the semester.
Below are the Summer 2022 application submission deadlines:
TAP Online Application

Submission Deadline

TAP Benefit Processed by GU

For Georgetown University degree enrollment (children and eligible employees)

Wednesday, June 1, 2022

No later than GU's payment due date, which varies depending on your Summer session

For Georgetown University School of Continuing Studies (SCS) Non-Credit Certificate Programs

Wednesday,
June 1, 2022

On a rolling basis every Thursday

For Outside Schools (children and eligible legacy employees – supporting documents required)

Rolling

On a rolling basis in the order received

Thank you for your attention. If you have questions please reach out to tapbenefits@georgetown.edu (new window).
Be well,
Charles DeSantis
Associate Vice President & Chief Benefits Officer