CareFirst BlueChoice Advantage Rx
Effective January 1, 2014, CareFirst is transitioning to a new Prescription Benefits Manager, CVS Caremark. BlueChoice Advantage POS members will be receiving a new member ID card in late December. You'll want to use this new card in the new year to avoid any problems filling your prescriptions at the pharmacy and through mail order!
You can cut and paste information below and keep it in your wallet next to your current ID today. You should still provide the pharmacy a copy of your 2014 ID, but here is the information needed to submit a pharmacy claim in 2014: 
2014 CareFirst Pharmacy Information 
Pharmacist submits claim using: 
RxBin: 004336 PCN: ADV 
Grp Rx7546 
Customer Service: 800-241-3371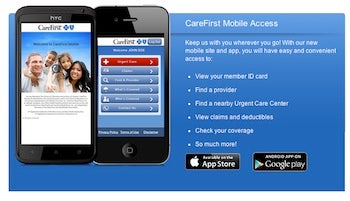 You can also find up-to-date information about your CareFirst membership using the Mobile App available for free at the App Store or on Google Play.
Need additional information? Please reference the CareFirst communications hyperlinked below or contact the Office of Faculty and Staff Benefits at 202-687-2500.
Mail Order Pharmacy Update
Specialty Pharmacy Update
Mail Service Order Form
CVS Caremark Prescription Drug Claim Form