Dependent Care Support for Faculty & Staff during COVID-19
Georgetown University realizes that balancing the needs of family and work during the pandemic is challenging and stressful. The following resources are available to help support you in managing your dependent care needs.
COVID-19 Dependent Care Assistance
In recognition of the dependent care financial challenges faced by many of our Georgetown University faculty and staff due to COVID-related closings of school, child care, and elder care services, the University will offer assistance in defraying dependent care costs, up to a maximum of $3000 per eligible applicant for expenses incurred between September 1, 2020-June 30, 2021. University faculty, staff, AAP working 75% FTE are eligible to apply. You can learn more about this and other GUCares grants at benefits.georgetown.edu/gucares.
Need child care? Post your job with HoyaWorks
If you would like to hire a Georgetown University student to provide child care or tutoring support, you can post the position through the Student Employment Office's HoyaWorks program.
Bright Horizons Care Advantage Parent Supports
Working parents need support to balance the many responsibilities that you face each day. Your Bright Horizons Enhanced Family Supports™ benefit can help, every step of the way.
Attend an upcoming webinar to learn about the enhanced supports available to parents through Bright Horizons:
Dependent Care Resource Coordinator
A new position has been created to help faculty and staff navigate the many dependent care resources provided by Georgetown University. Finding the right support can be challenging and the new dependent care resource coordinator is here to help.
Meet Liz Andrew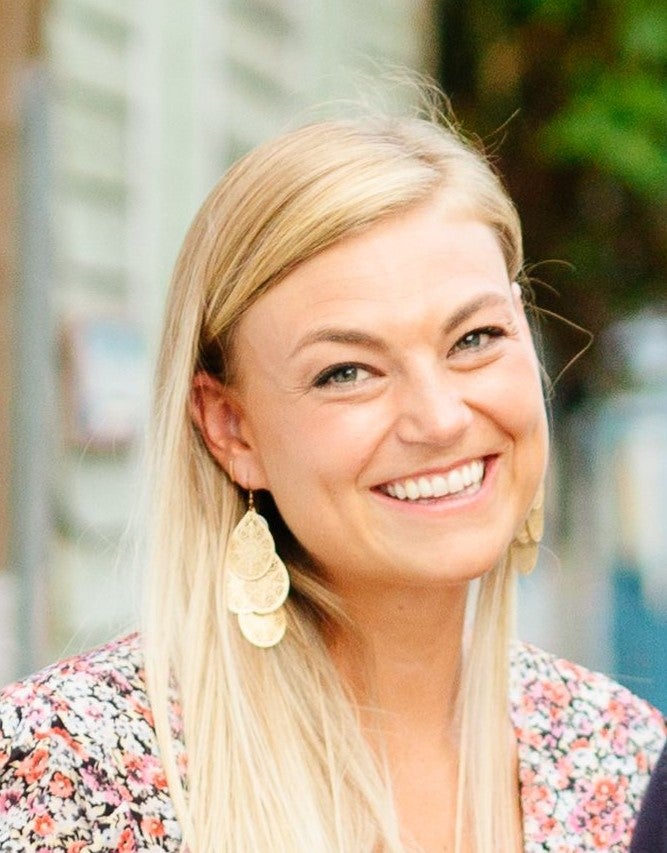 I have a background in Early Childhood Education and have been working in the field for over 8 years. Working with young children and their families has always been my passion. Originally from New Jersey, I've been living in DC for over 5 years and will soon make a move to San Francisco with my husband and two dogs. We've survived our first year of marriage through the pandemic and will celebrate our one-year anniversary in December. I love to cook, read, travel and spend time with my family.

Reach out to Liz at dependentcare@georgetown.edu (new window).
Monthly Parenting Discussion Group
All GU parents are invited to this virtual monthly discussion group, facilitated by speaker and parent educator, Paige Trevor. Each month a new topic is explored, but there's always room for your questions. You will leave with new tools and ideas to solve your daily family problems.
Are you eligible for DC Paid Family Leave?
The District of Columbia's Paid Family Leave program provides employees with benefits when they are out on leave from work to bond with a new child, take care of a family member, or take care of their own serious health condition. Paid Family Leave is an
insurance program, which means that only employees who have worked in a covered job can receive benefits and only when they experience a covered event. You can visit the How to Apply (new window) section of the DC PFL website and view the Employee Handbook (new window) to learn more.
Discounts from GUAdvantage
From child care centers, tutoring, laptops to Au Pair placement services, explore the employee discounts available at beneplace.com/georgetown (new window). Enter password "GUSAVES" when registering.