Asian, Asian American Pacific Islander Employee Resource Group (AAAPI ERG) Event
Over the past two years, anti-Asian bias, violence and xenophobia has been heightened by the COVID-19 pandemic. Consequently, the Asian community at Georgetown has recognized a need to come together and support one another. While identifying this need, the organizers found great joy in forming and building community and solidarity across the University. To this end, we are pleased to announce the formation of the Asian, Asian American Pacific Islander Employee Resource Group (AAAPI ERG), which strives to support and sustain a network of faculty, staff and students whose objective is to celebrate, empower and advance AAAPI- identifying employees and allies at Georgetown University. The mission of the ERG is to celebrate AAAPI employees and their distinct experiences, creating an inclusive, equitable and just workplace environment. The ERG seeks to foster an environment in which AAAPI voices are amplified through civic engagement, leadership cultivation and advocacy.
To commemorate Asian, Asian American and Pacific Islander Heritage Month, the Georgetown AAAP ERG will be hosting its inaugural event, "A Conversation with Erik Bruner-Yang: Food, Community Building, and Purpose," on May 18, 2022 from 3:30 to 4:30 PM, EDT. The event will feature Erik Bruner-Yang, chef, entrepreneur and community builder in conversation with Paul Almeida, Dean & William R. Berkeley Chair at Georgetown University's McDonough School of Business. All Georgetown students, faculty and staff are welcome.
The event will be held in Copley Formal Lounge with a reception to follow in the White Gravenor tent. Seating is limited and all attendees must pre-register on a first-register, first-reserved basis and will be checked into both events. Masks will be required for audience members. Accommodation requests related to a disability should be indicated in the RSVP form. A good-faith effort will be made to fulfill requests.
Erik Bruner-Yang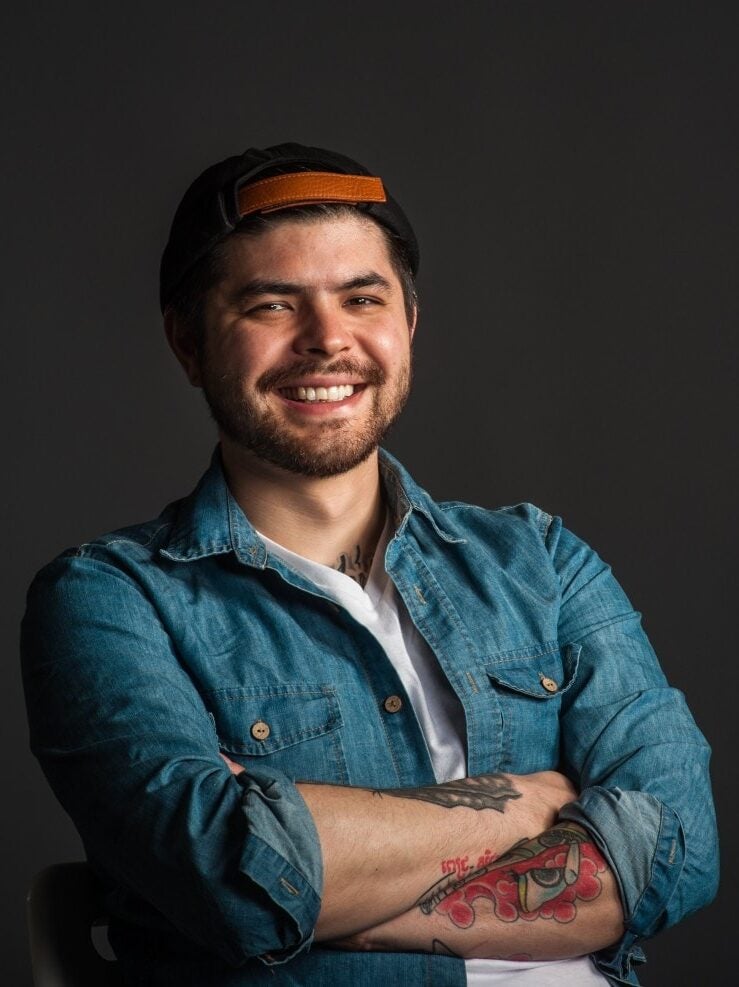 Born in Taiwan and raised in the United States and Japan, Bruner-Yang honed his culinary skills with Taiwanese-style ramen before opening his first restaurant, Toki Underground, on H Street NE, in 2011. After Toki Underground, Bruner-Yang opened Maketto, Brothers and Sisters, Spoken English, and Victura Park. His restaurants are housed under his concept development company, Foreign National, through which he offers an alternative: food and space as commons. He is a multi-James Beard finalist and was named Starchefs' Rising Star D.C. Restaurateur in 2018.
In 2020, in response to the COVID-19 pandemic's impact on the restaurant industry, Erik Bruner-Yang founded the Power of 10 Initiative which has distributed $1.2+ million in grants to help distribute 350,000 meals nationwide. He is a member of a group of chefs, several based in DC, who launched the "Chefs Stopping AAPI Hate" initiative in spring 2021 in order to raise funds for the national non-profit organization, Stop AAPI Hate.
Paul Almeida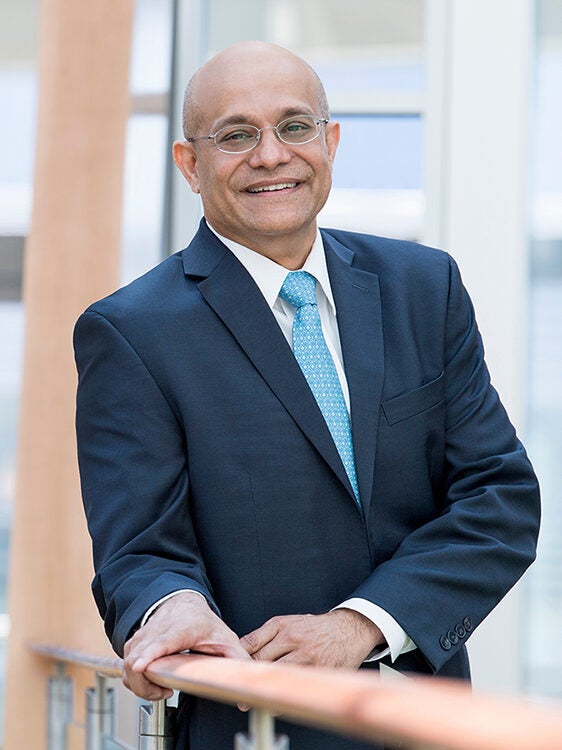 Paul Almeida is dean and William R. Berkley Chair at Georgetown University's McDonough School of Business, where he champions a community of belonging and collaboration that focuses on business as a force to serve the common good.
During his tenure as dean, Almeida has focused on leveraging the school's greatest strengths — its location in the global capital city of Washington, D.C., its ability to create interdisciplinary programs in collaboration with Georgetown's other renowned schools, and the University's rich Jesuit tradition and values. Additionally, he has created the school's first Standing Committee on Diversity, Equity, and Inclusion and launched numerous diversity related initiatives.
Resources